General Childcare Information
We know how difficult it is to choose the right early care and education facility for your family. Thank you for putting your trust in the staff of Advantage Early Learning Center and becoming a part of this special and unique community. To help you become familiar and ease the transition, we've put together some information and useful tips.
Hours and Holidays
We are open Monday through Friday, 6:30 a.m. to 6:30 p.m.
We are closed for the following holidays: New Year's Day, Memorial Day, Independence Day, Labor Day, Thanksgiving and the Friday after Thanksgiving, Christmas. We close at 3:00 p.m. on Christmas Eve.
If a holiday falls on a Saturday, we will close the Friday before the holiday. If a holiday falls on a Sunday, we will close the Monday after the holiday.
There is no adjustment made to tuition for holiday closures.
Ratios
We use the following teacher:child ratios and maximum group sizes based on the child's age:
Boise
Meridian
Infants
1:5
Infants
1:6
1's
1:5
1's
1:6
2's
1:6
2's
1:8
3's
1:8
3's
1:10
4's
1:10
4's
1:12
School Age
1:12
School Age
1:18
Your Schedule
For staffing and ratio purposes we require a regular schedule of the same days each week. For part time enrollment, less than 5 days, you choose which specific days of the week your child will attend (i.e. Mondays, Wednesdays, and Fridays). We are unable to trade or substitute days, and tuition is not adjusted for days absent. We are often able to accommodate additional days should the need arise. Please see office staff for availability. If we are able to accommodate additional days your account will be billed for the difference using our normal rate structure.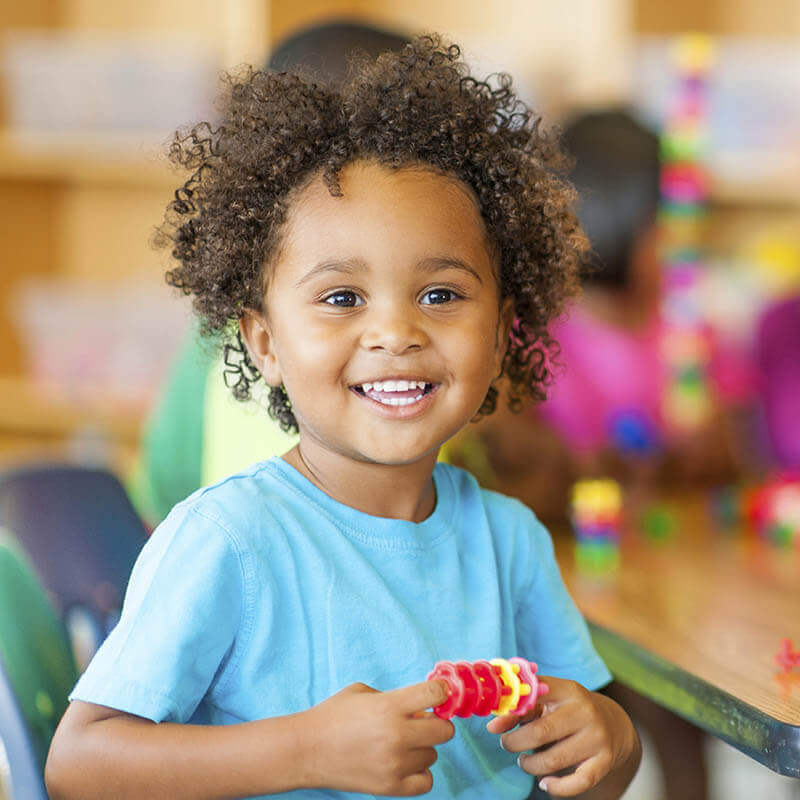 Billing
Tuition is collected in advance, before care occurs. We use Tuition Express, an electronic payment system. Parents are provided with a Tuition Express account information form to be filled out and turned in before enrollment. After the account is verified, which takes 2 to 7 business days, we will auto-collect tuition based on your preferred schedule. Tuition payment options are as follows:
Monthly: 2nd of every month
Semimonthly: 2nd and 16th of every month
Biweekly: every other Friday
Weekly: every Friday
Vacation
After six months of continuous enrollment, families are eligible for one week vacation per calendar year. Vacation request forms, available in the office, must be turned in at least one week before the vacation is to take place. During this time, your child must be absent for one consecutive week (based on number of days per week enrolled) and your account will be credited for the week's tuition. Refunds are not given for vacation requests made after normal billing has occurred, but we will apply your vacation credit during your next billing cycle. Vacation request forms are available in the office.
Hold
If your child will be absent for 3 to 12 consecutive weeks, you may use the "hold" option. For $100.00/child we will hold your spot for 3 to 12 weeks with no other charges. You may use a "hold" once per calendar year.
Drop off and Pick up
After clocking in or out at the computer in the lobby, you will always accompany your child to and from the classroom (or playground, cafeteria, etc.).
Anyone out of the ordinary may drop off without notice to us, but we appreciate a phone call if possible so a staff member can meet them in the lobby. The staff member will either accompany or take the child to the classroom.
We will not release children to an irregular person without advance notice from you. Anyone picking up (including parents) must have proper photo identification (driver's license, state issued I.D.). Staff are trained to question and request I.D. from anyone in the building that they don't recognize as a regular client.
There is a period of transition when starting any new adventure and a new child care/preschool environment is no different. Every child adjusts somewhat differently and many may need extra comforting while getting used to the new surroundings. To help make the separation a little easier, try to give yourself a few extra minutes in the morning to spend at drop-off. Some children are more willing to explore the environment on their own if they first get to share it with their parents. We've found that when children believe their parents are willing to spend some time, they are less likely to need it. When children know that their parents are eager to leave, it's harder to separate. If you have time, find a favorite activity or toy, read a brief story, or just sit for a moment and observe with your child. If you can't spend time at drop off please don't worry; find a familiar staff member and drop off directly to them. Our kind and nurturing teachers will do what they do best and help make your child feel safe and comfortable.
We encourage you to drop off by 9:00 a.m. so your child will get the most out of their early education experience. Morning circle or planning time is an important part of the day and starts things off with an anticipated routine.
Extracurricular Activities
There are several extracurricular activities, independent of Advantage Early Learning Center, available for participation at our facility during our normal operating hours. Information is posted in the lobby.
Family Events and Activities
We encourage our families to get to know one another and like to offer opportunities like volunteering in the classroom, going along on field trips, and other activities and events throughout the year. Advantage Early Learning Center hosts several family events and activities throughout the year; some are classroom-specific, and some are center-wide. Information is provided in advance of events or activities. Suggestions, ideas, and volunteers are always happily accepted!
Open door policy
Parents and guardians are always welcome at Advantage Early Learning Center, at any time of day, without prior notice. We do ask that you inform us if unaccompanied guests (grandparents, aunts and uncles, etc.) will stop in for a visit with your child. Please be sure your visitors have proper identification.