Welcome to Advantage Early Learning Center!
We thank you for letting us take part in your child's education.
About Us
Advantage Early Learning Center is a preschool and child care center. We offer preschool and care for children ages 6 weeks to 12 years. We have full day programs and before and after school programs, as well as summer day camp for school aged children. We provide transportation to several area schools.
For children eating solid food, we provide breakfast, lunch, and snack at no additional cost. We use a six week rotating menu that can be provided to you upon request, and is posted in each classroom.
Advantage Early Learning Center offers enrollment to all children, and does not discriminate on the basis of race, color, national origin, gender, disability, medical condition, or religion.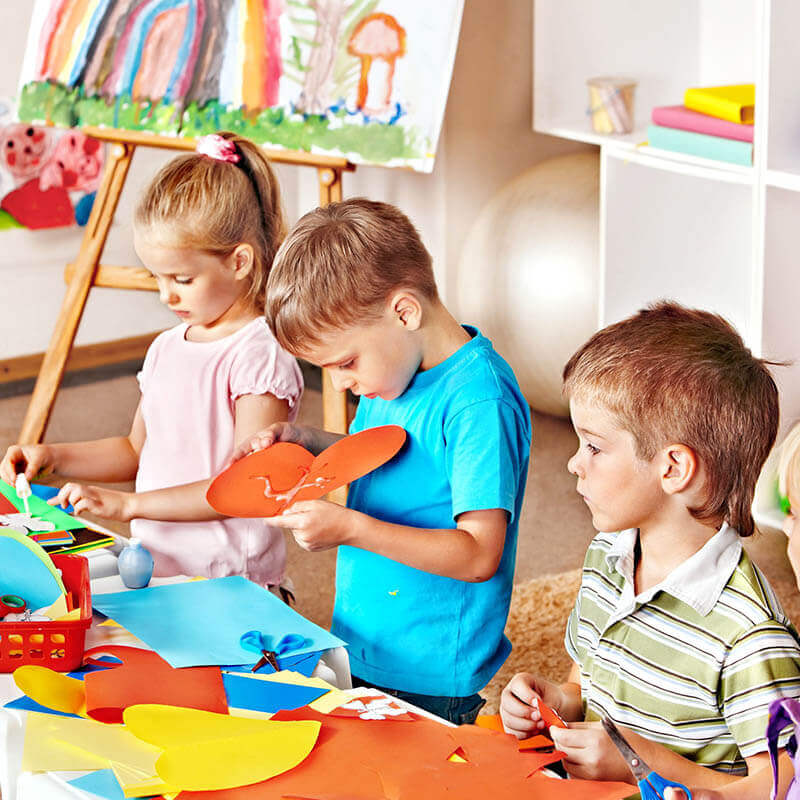 Our Mission
Advantage Early Learning Center is dedicated to providing a safe, nurturing, and developmentally appropriate environment for all children. We are committed to enriching children's lives socially, emotionally, intellectually, and physically in an atmosphere that enhances creativity and self-confidence.
Our Philosophy and Goals
In defining our philosophy, we work from the following foundational truths:
Early experiences determine a child's learning pattern for life, and early childhood is also the time when self-concept and self-esteem begin to develop. A quality early care and education experience, offering challenging goals and opportunity for achievement, sets children up for future social and academic success.
Children learn through play and the active manipulation of materials in their environment. With that in mind we make materials available and offer a balance of child and teacher directed activity.
Partnerships between teachers and families are key to a positive educational experience for children.
Children are unique, and as such will grow and respond at their own pace. It's our job to be sensitive to the individual, and provide a rich variety of experiences.
Developmentally Appropriate Practice (DAP) is the cornerstone of our philosophy. We understand how children learn and develop and the sequential progression of each stage, and we use this knowledge to meet children where they are in the developmental continuum. We encourage them toward challenging, yet attainable, goals. Armed with the knowledge that early experiences determine our learning pattern, we provide a quality early childhood experience that helps set children up for future success.